Aluminum printing with a world-class process from design to manufacturing
Efficiency, durability : DIZAL manufactures siding and accessories made from high quality materials.
One of the only clear coated exterior aluminum siding products in the building industry.
Fast and easy installation
All sizes of profiles interlock with each other
Oblong holes for easy screw installation
Easy to handle and simple to cut
Plank profiles: 3, 4, 6, 8 inches
Standard lengths: 16 feet for all siding profiles. 12 feet for all trim profiles.
Vertical and horizontal plank installation
Maintenance free
Finishing accessories with matching colors
Non-combustible, non-corrodible
Lifetime warranty
1. ALUMINUM
Recognized as the industry's first choice for its exceptional durability. Heavy duty extruded aluminum.
2. PRIMER COAT
Specially formulated primer coat assures optimal adhesion between aluminum and ink.
3. HD PRINTING
High-definition digital inkjet print of a wide range of textures with outstanding color variations.
4. Z CLEAR
A protective clear coat is applied to provide long-term protection against fading.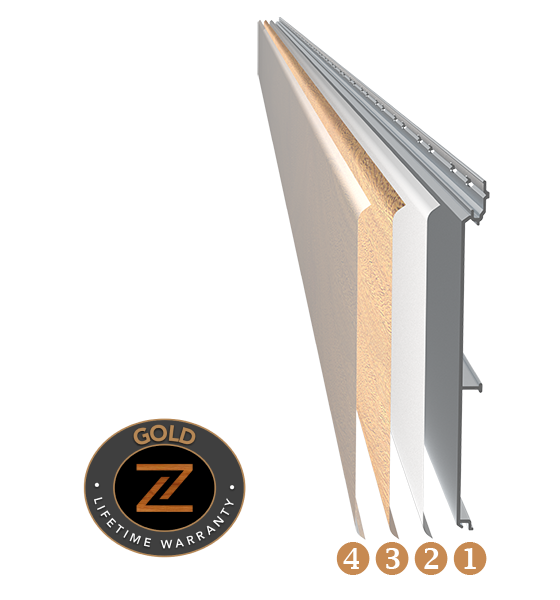 FLAT PROFILE 
4, 6 or 8 inches
 V GROOVE PROFILE
 3, 4 or 6 inches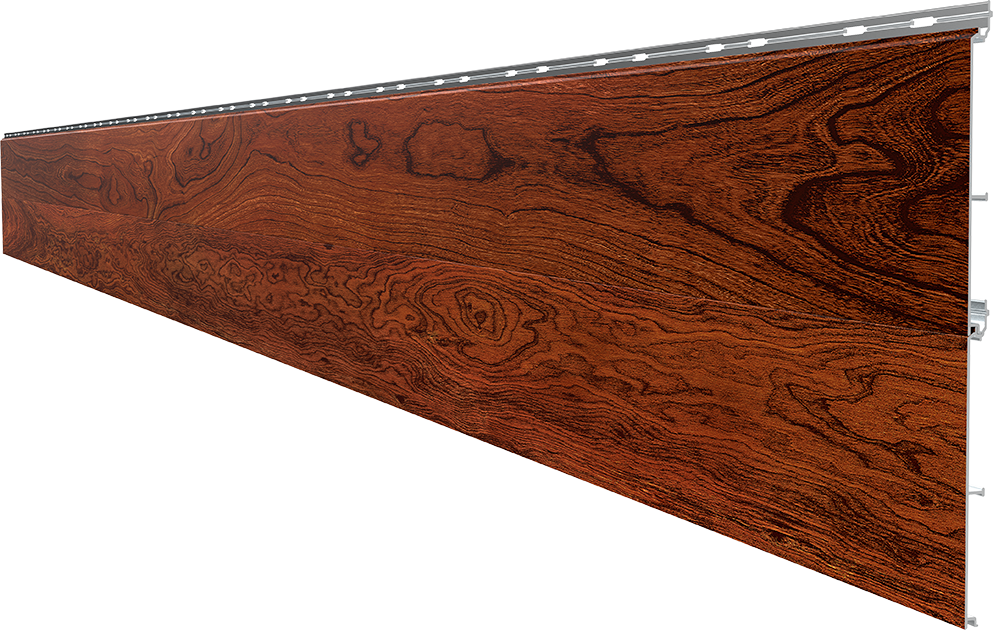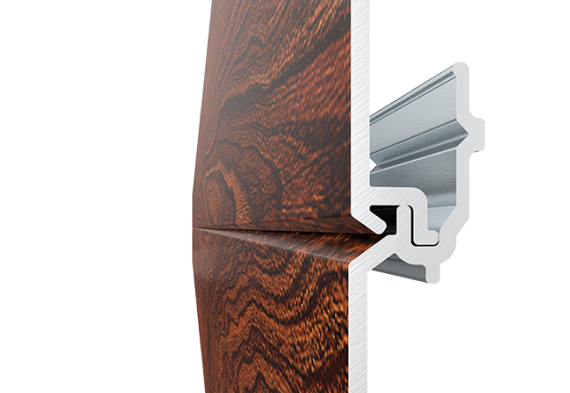 V Groove plank junction (V)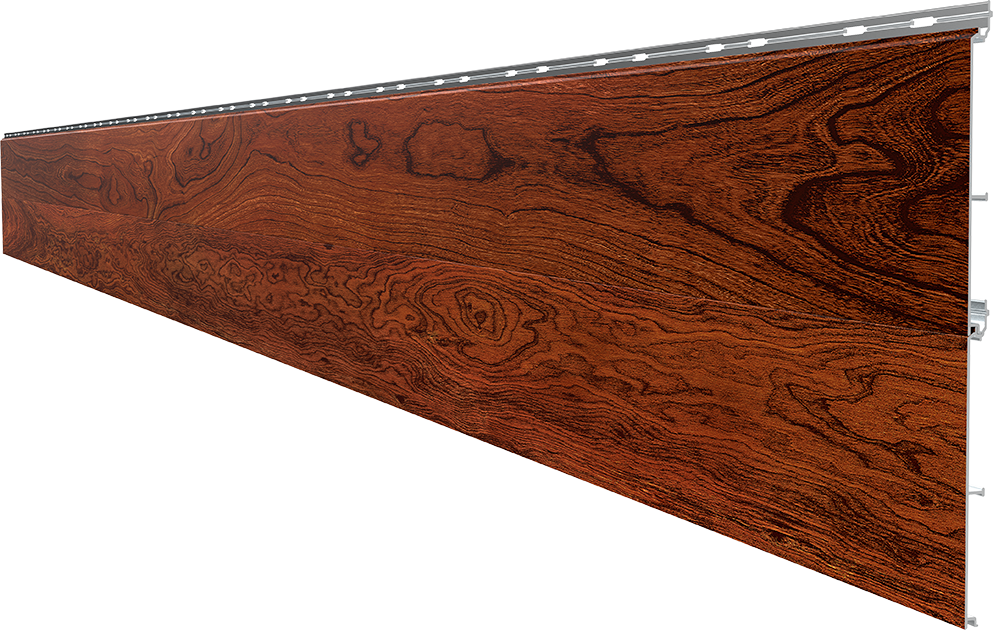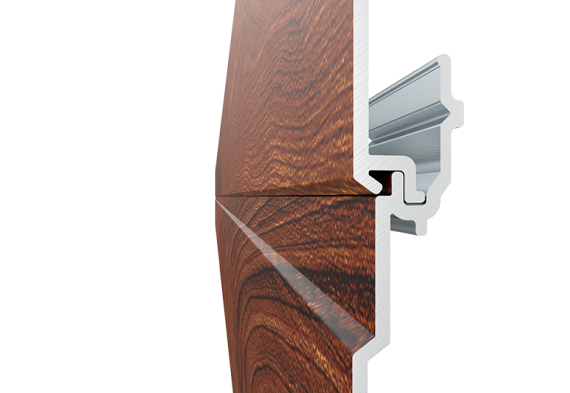 Channel plank junction (C)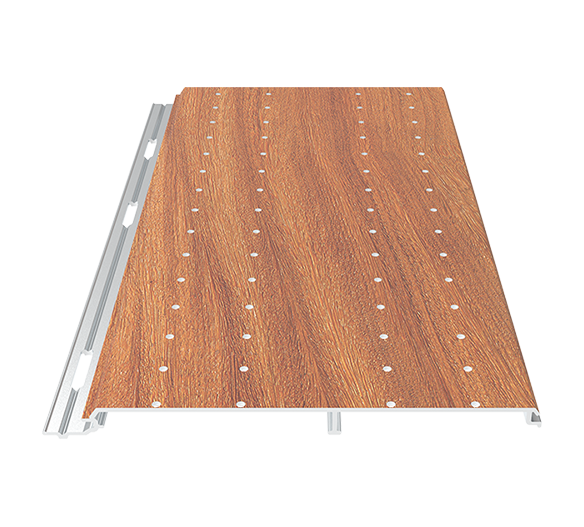 4″, 6″ VENTILATED PLANK
Available in F, V and C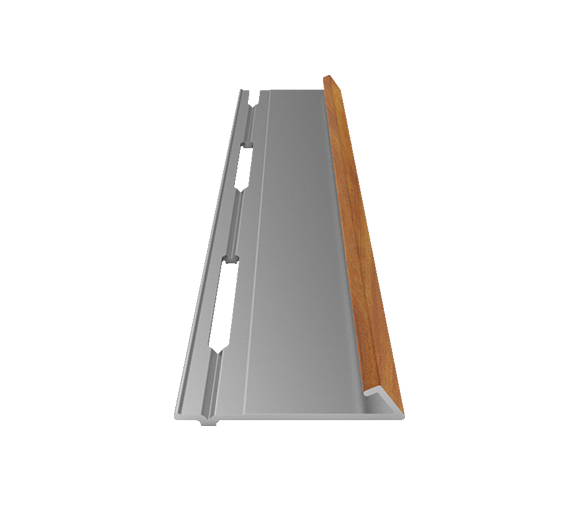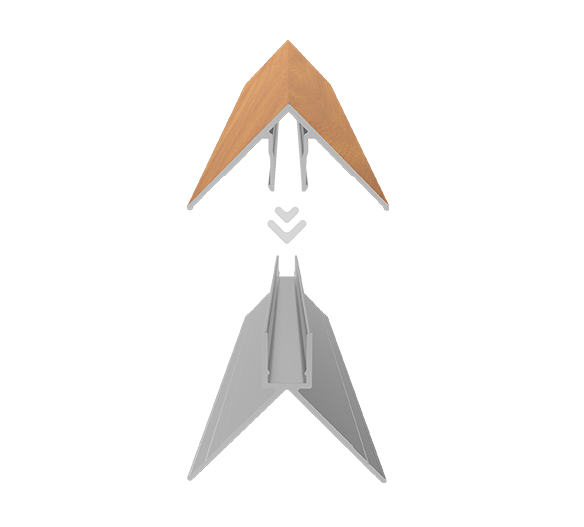 Note: Please click on the image below to view full images of our 9 different planks of 6 inches by 16 feet.