Commercial, Industrial & High-end residential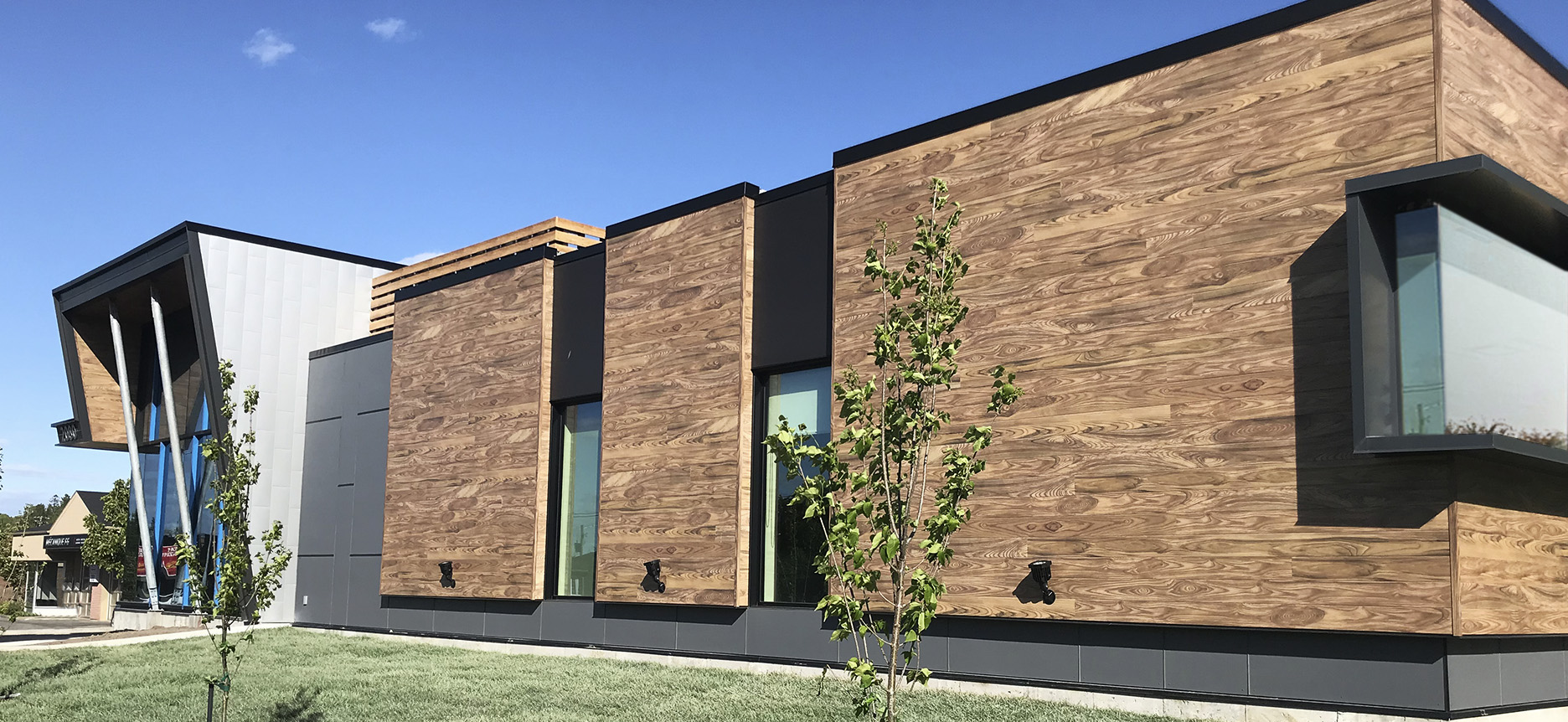 Manufacturing company specialized in design, production and marketing of premium aluminum siding. Our technology prints authentic scanned textures of various materials from a high definition digital inkjet printing process. A protective clear coat added on our products ensures a protection to the finish that will last for a long time.
Different profiles of 3, 4, 6, 8 inches are available, in various textures and colors that can be matched and assembled through multiple installation possibilities to create original architectural concepts.
Dizal's unique technology optionally allows the architect to exploit all his creativity in the design of exclusive and bold graphics harmonizing with the architecture of various projects.
ARCHITECTUTAL ALUMINUM BATTENS
Commercial, Industrial & High-end residential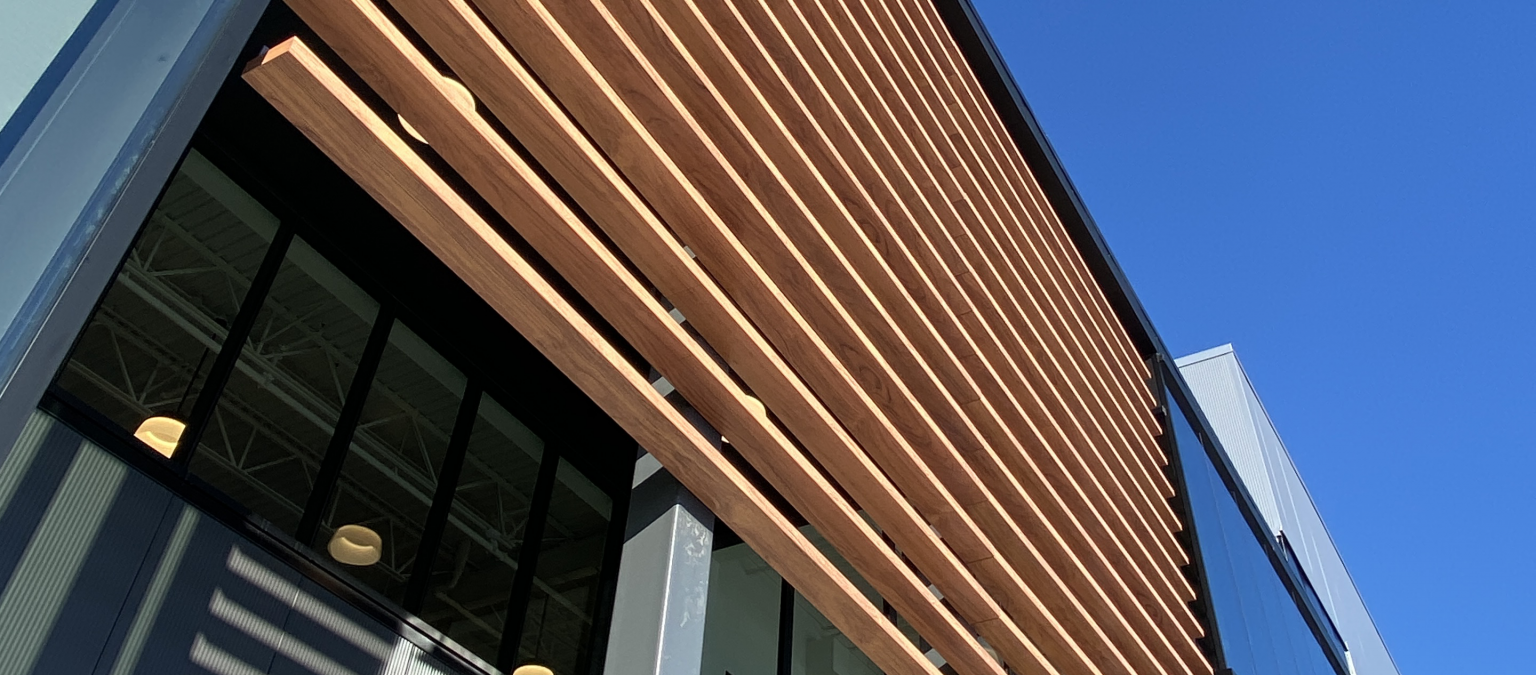 Dizal aluminum battens combine performance and ease of use. Available in a standard sizes of 16′, 12′ and 8′.
Dizal aluminum battens can be used in many ways, offering architects and designers endless design possibilities for both interior and exterior architectural projects. They can be used outdoors as privacy screens, sun shade walls or simply on a facade to accent your architectural project. Also use our battens with integrated lighting to create an unparalleled ambiance!
Dizal also offers 3 models of brackets, they are available depending on the type of installation, horizontal or vertical, fixed to the floor, wallmount or suspended from the ceiling. Dizal brackets provide secure and aesthetic attachment solutions.
ARCHITECTURAL ALUMINUM PANELS
Commercial, Industrial & High-end residential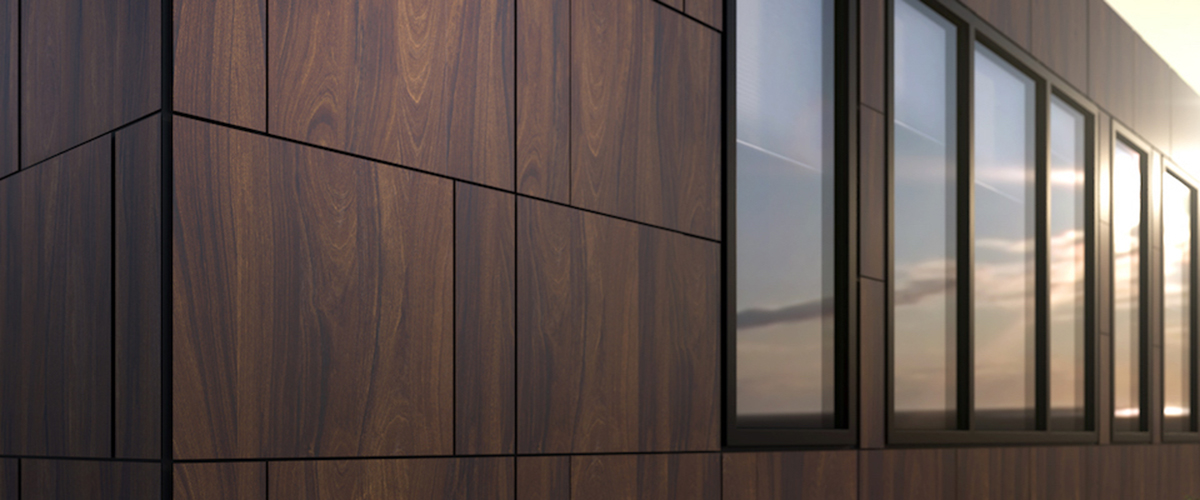 Customize your projects with our architectural systems panels made entirely of aluminum. 
You choose the print from our vast choice of textures; we adapt it to your project. Our architectural systems panels are offered in the dimensions required according to your specifications. The complete aluminum system includes 4 items: Panels, Starter strip (Contour extrusions), horizontal and vertical double fastening strip and Finishing strip. 
The rails previously fixed to the wall incorporate a prepainted cover and hide the fixing screws in order to produce a narrow and shallow joint creating a look of unparalleled aesthetics.
The Dizal aluminum panel system is easy and quick to install. The rails are secured to the wall at the required spacing, with no visible fasteners.
The panels are installed progressively, starting with the contour piece, following with panels and horizontal-vertical double fastening strips.  The entire installation is completed with the contour extrusion.
Exclusive panel design provides a striking signature look and finish that enhance exterior facades while providing durable, functional, and easy-to-maintain surfaces.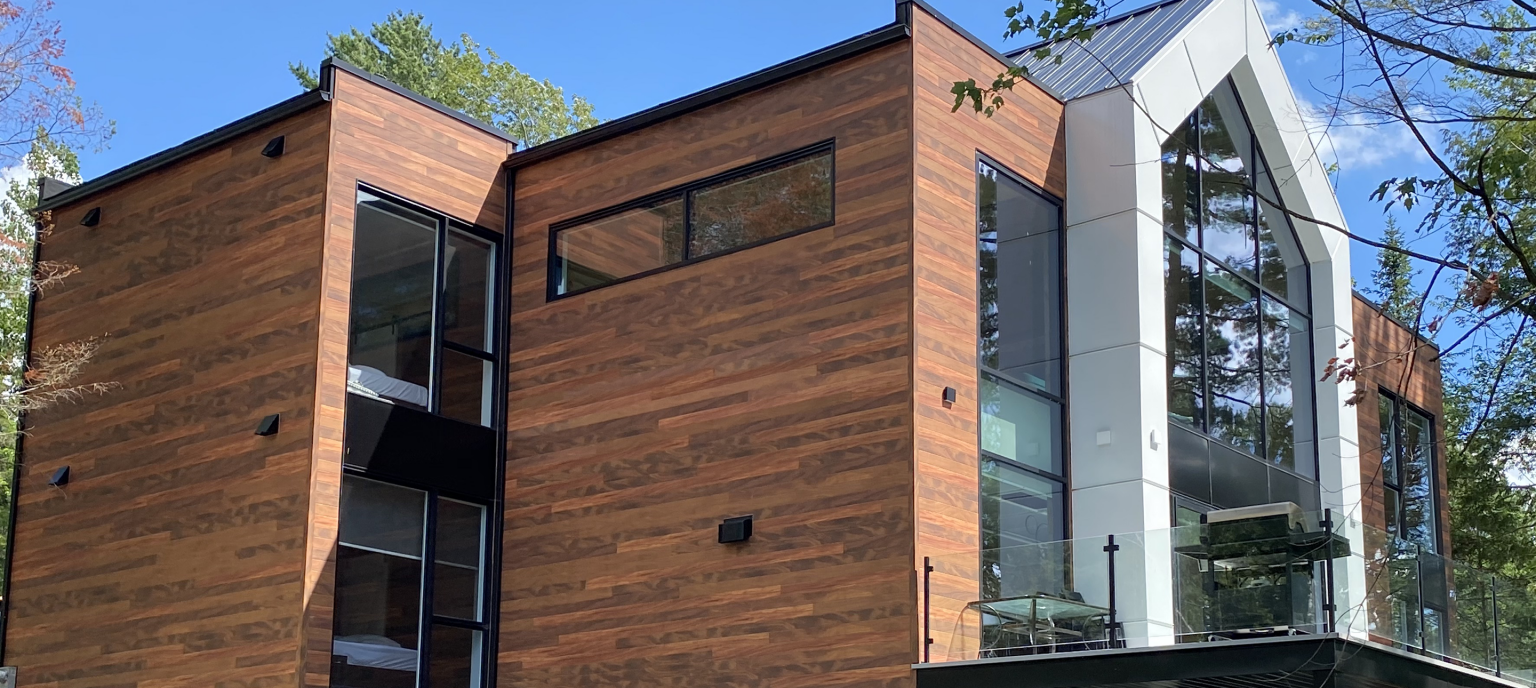 The cellular PVC is a next-generation material with microbubble- infused polymer material offering a rigid product that can be worked as easily as real wood. This product is water and moisture resistant is low maintenance.A clear top coat provides long-lasting protection.
The 4″" and 7″" sizes are available in two types of profiles. Our Cellular PVC siding offer is a great option at a lower cost for residential projects. A wide range of colors and textures contribute to the realization of your innovative and unique architectural project.
A full range of matching moldings and accessories are also available.
Dizal exclusive technology prints authentic scanned textures of various materials from a high definition digital inkjet printing process.
Enjoy all the beauty and richness of wood without the laborious maintenance it requires.
Dizal aluminum siding offers infinite possibilities of textures and colors that will fit (match) to any style and decors.